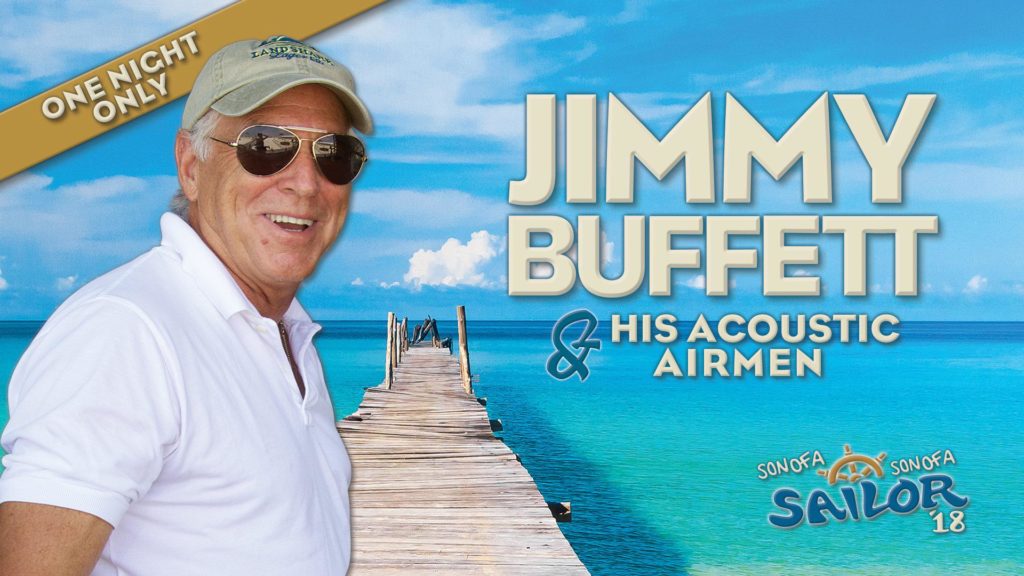 Jimmy Buffett will perform a special show with a stripped down version of his Coral Reefer Band the Saenger Theater in Hattiesburg on Thursday, April 26. The lineup dubbed the Acoustic Airment will feature Coral Reefers Mac McAnally, Robert Greenidge, Eric Darken, Nadirah Shakoor and Tina Gullickson, along with regular guests Sonny Landreth and  Jake Shimabukuro.
Tickets will go on sale Friday at 10 AM. They will be available at the Saenger Theater box office and through Eventbrite.com. Only 2 tickets per customer.
Don't miss the Margaritaville Street Party before the show!
Hit the links below for more details.