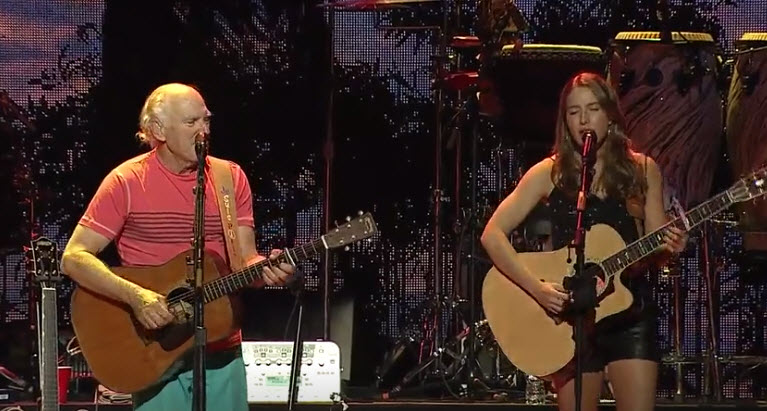 It was announced this morning that a live performance featuring Jimmy Buffett and Caroline Jones will be released on February 2. "Breathe In, Breathe Out, Move On" will be released and a portion of the proceeds from will be go to Singing for Change for hurricane victim relief.
On November 19, Buffett hosted a concert at The Tucker Civic Center in Tallahassee FL to raise money for hurricane relief efforts. He was joined by Caroline Jones as well as Toby Keith, Jake Owen and Kenny Chesney. Jimmy and Caroline closed the show with this beautiful version of Breathe In, Breathe Out, Move On which was written after Hurricane Katrina ravaged the Gulf Coast back in 2005.
Here's the video the premiered on Yahoo!